SKU:FMDV34A
Regular price
£176.99 GBP
Regular price
£176.99 GBP
Sale price
£176.99 GBP
Unit price
per
Sale
Sold out
OUT OF STOCK/SPECIAL ORDER - PLEASE CONTACT US
This Blow Off, or Dump valve, has been developed for the Toyota Yaris GR Turbo engine that has the electronically controlled bypass valve (OE Part no. 7.04654.08). It is recommended for any vehicle where the boost pressure has been increased by an ECU software upgrade and for unmodified vehicles operating in warmer climates, as a solution to the many failures that have occurred. Unfortunately, the failure doesn't always result in a check engine light as the valve can still be blown open by the boost pressure, so you may not be aware that you are losing power due to this. This prevents the diaphragm from sealing.
The Forge motorsport valve solution is available in either Atmospheric where a noise is heard when the throttle is lifted or the Factory type non noise recirculating valve.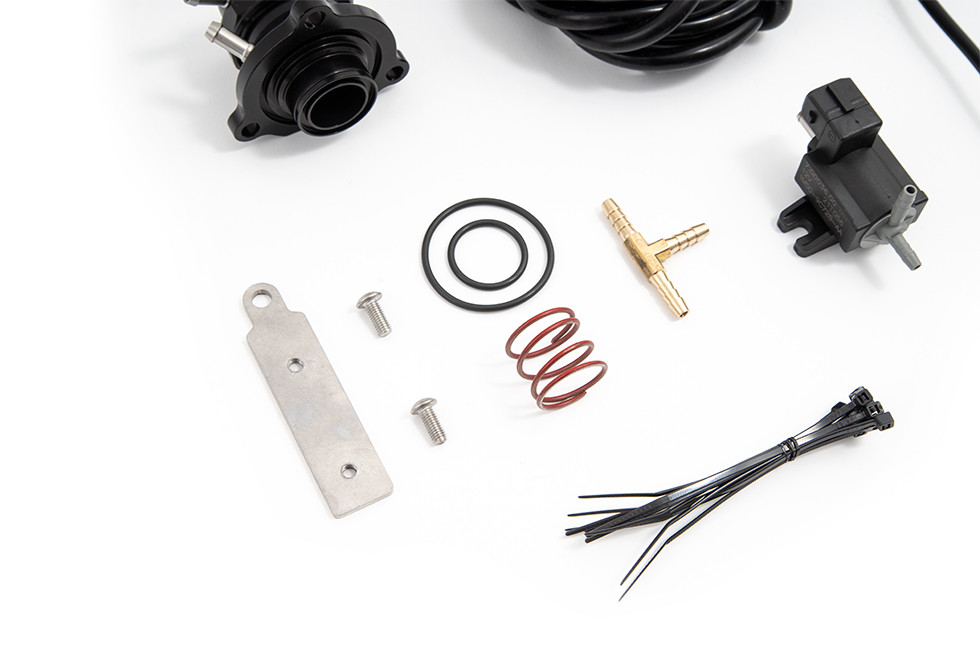 Our alternative is a fully engineered solution offering both significantly improved reliability. The Forge valve is piston based, there is no diaphragm to fail, and of all aluminium billet construction, it replaces the original unit with a pressure/vacuum operated piston valve that still also retains the desirable OEM ECU control, over valve actuation.
In The Box:
1 x FMDV34 Valve
1 x 2.5m of 4mm Vacuum Tube
1 x 4mm Brass T-piece
1 x 3 port Solenoid and fixings
10 x Cable Ties
1 x Uprated Red Spring
1 x Wiring loom
1 x Forge USB Instructions
1 x Forge Keyring and Sticker
If you wish to tune this product to fit the needs of your engine, please see the spring tuning kit below.

Please Contact Us For Stock Availability.
Share
View full details